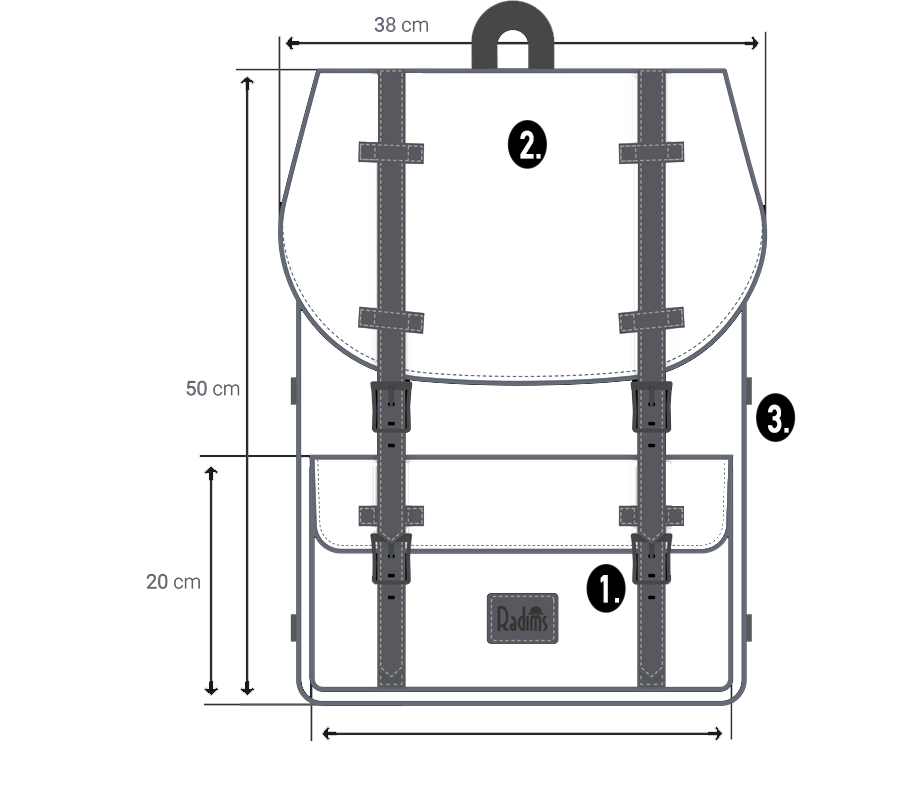 1) OPENING AND CLOSING OF OUR BACKPACK BY MAGNETIC BUCKLES
2) WATER RESISTANT AND DURABLE CANVAS
3) ADJUSTABLE SIDE STRAPS
Product description: 
Premium quality materials
Our retro backpack is crafted from durable canvas and cowhide crazyhorse leather. This combination of materials gives it vintage look and long lasting durability.
Vintage look and functionality
Canvas on our rucksack is impregnated to last rain showers on your travels. To assure comfy wearing of our backpack the back side and shoulder straps are padded.
Strong magnetic buckles
For proper vintage look and easy opening/closing we used strong magnetic buckles on the flap. To make it even more secure there are drawstrings to close the bag.
Keep your things in order
Inside there is a main padded pocket for up to 15" laptop, one pocket to make your valuables safe and two more little pockets. On the outside of our backpack there is one pocket with magnetic opening and on each side there are leather straps to attach your neccesary stuff (tripod, roll mat, water etc..).
Dimensions
its 29 cm long, 52 cm height and 18 cm wide.
Customer reviews
Vracím se. A ráda. Úžasné věci pro správný chlapy!!! Radime děkuji Vám!
Dobrý den, Radimové! Musím říct že váš nový retro batoh je vážně skvělá práce. Po týdnu nošení si ho nemůžu vynachválit a kdekoliv kde jdu tak vzbuzuje zájem. Jsem rád že můžu hrdě nosit vaši značku a propagovat ji. Doufám že se vám daří a vaše kvalitní výrobky jdou na odbyt.