1) UNIQUE ITALIAN LEATHER (COGNAC) AND CZECH LEATHER (BLACK)
2) HAND SEWED BY TRADITIONAL SADDLING STITCH
3) MADE IN THE CZECH REPUBLIC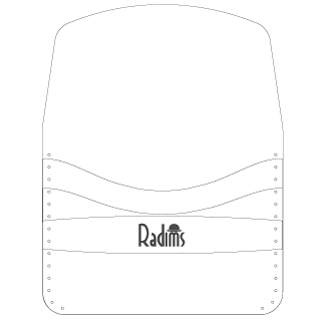 Product description
The leather card holder for debit, credit and id cards is completely made by hand. From cutting out individual parts, glueing and grinding edges to hand sewing. We think that this makes it unique in today's fast fashion and every piece is and will be original. Longevity is guaranteed by a hand saddle stitch and braided waxed thread, which is made in Italy.
The origin of the leather
Cognac
For the Cognac variant, we used leather tanned and processed in a traditional Italian tannery. Its peculiarity lies in the dry applied waxed surface, which is also called the "pull up" effect. This effect gives the leather a unique look and every time it is scratched or bent, it remains a sign of use. Each piece produced has a certificate of origin, which has a unique number and information about the tannery.
Black
The black version of the leather card case is made of leather, which is processed in a local Czech tannery.
Everything at hand
Thanks to its minimalist dimensions, you will hardly even feel it in your pocket, and yet it will take care of everything you need. The case has two compartments for cards, documents or business cards (each compartment can take up to 4 cards). The elegant flap takes care of closing.
Dimensions
The dimensions of the leather case are 11 x 7 x 0.5 cm (L x W x H).