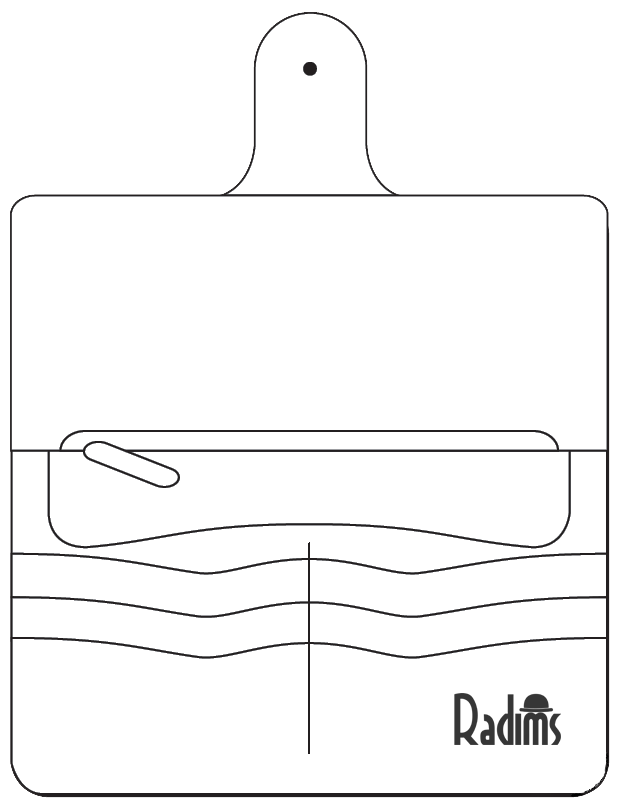 1) UNIQUE ITALIAN LEATHER AND MADE IN CZECH REPUBLIC
2) HAND MADE WITH TRADITIONAL SADDLE STICH
3) CERTIFICATION LABEL WITH EACH PRODUCT
Product description
Women long handcrafted wallet
This wallet is completely handmade. From cutting out individual pieces, gluing, sanding down edges to hand sewing. We think this makes it unique in modern days of fast fashion. Long-lasting durability is ensured by traditional saddle stitch and waxed thread.  
Unique leather
It is characterized by a dry-milled surface finished with wax. The result is a beautiful natural pull-up leather with a distressed look that fits perfectly within the Italian Premium Tradition of veg tan hides.
Keep it organized
The handcrafted women's wallet is closed by a decorated snap pin. Inside of the wallet, we can find on one side pocket with a zipper that can hold coins or other valuables. On the other side there are six compartments for credit cards. Under it, there is space for banknotes and other bills. 
Quality guarantee and individual approach
Because it's a handcrafted item, we can guarantee its quality. However, we are ready to repair or fix any inconvenience or accidents in our workshop. We offer custom and individual service and embossing initials. For custom requests please contact us on : info@radims.com.
Dimesnions of women leather wallets are 20,5 x 9,5 x 2,5 cm (L x W x H).
Do you care about who made it? How the leather was tanned and where it came from?
We are so happy about our new leather supplier. We managed to make a deal with the most prestigious Italian tannery. It's based in Toscany on the riverside of river Arno between Florencia and Pisa. Local craftsmen created a consortium to sustain high-quality products and keep over a hundred years old tanning process. We choose this partnership because we share similar values. We and Italian craftsmen know how important is the question of sustainability and mutual respect of people and nature.  Each leather is produced on square shoulders that are vegetable-tanned and oiled with tallow (sego). The process of vegetable tanning can take up to two months. Mostly because this method is so time-consuming most leather companies produce chrome-tanned leather (leather is tanned in chemicals) and tanning time is reduced to a couple of days. Because of this, we provide with each product a unique certification label that holds information about the tanning company.